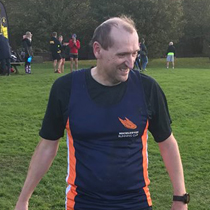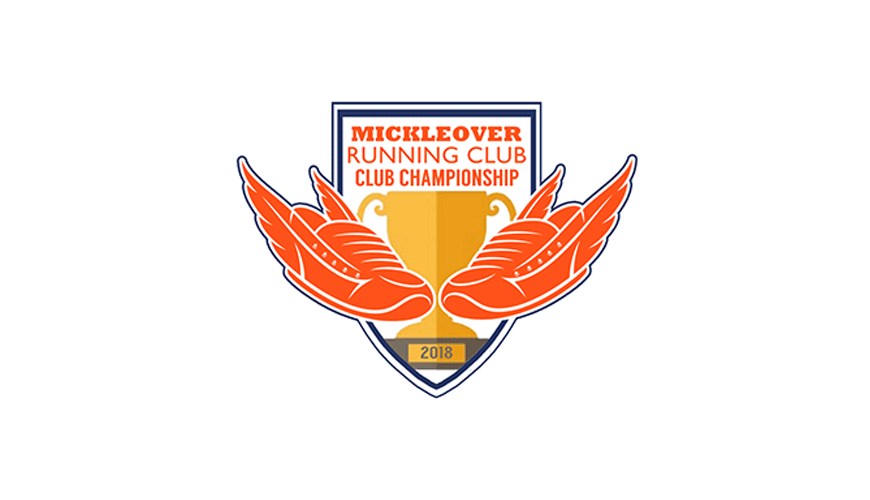 MICKLEOVER RUNNING CLUB 2018 CLUB CHAMPIONSHIP
Welcome to the Mickleover Running Club Club Championship which is open to fully affiliated MRC Members, made up of running events in and around the Derby region.
The Championship is a collection of 8 running races where you received points based on your finishing position at each race.
There is no registration required for the overall MRC Club Championship and all you need to do is enter each race individually and run!
Good Luck all taking part and Happy racing.
POINT ALLOCATION
Points are allocated to Mickleover Running Club Members based on position relative to other MRC members (not the overall race).
The first Mickleover Running Club finisher will be allocated 1 point, 2nd 2 points, 3rd 3 and so on to the last Mickleover Running Club runner crossers the line.
A minimum of 5 of 8 races have to be completed, with the best 5 counting towards final score.
2018 Fixture List
Date
Event
Sun/15/
April/2018
Derby 10k
Sun/13/
May/2018
Sinfin 10k
Sun/03/
June/2018
Derby Half Marathon
Fri/30/
July/2018
Tara Kinder
Wed/01/
Aug/2018
RR Harriers Piggs 10K
Sun/02/
Sept/2018
Wilne 10K
Sun/07/
Oct/2018
Shelton Striders 10K
Sun/25/
Nov/2018
Derby 10 Mile
2018 LEAGUE TABLES
FINAL
LADIES FINAL TABLE
Pos.
Runner
Races
Pts.
1

Emma
Cull
5
5
2

Vicky
Sheil
5
10
3

Rebecca
Yates
5
13
4

Lucy
Astley
5
17
5

Nicola
Dolman
5
23
6

Tracey
Griffiths
5
39
7

Katie
Farrelly
4
26
8

Tina
Stevens
4
30
9

Raj
Todd
3
12
10

Sophie
Salloway
3
16
11

Sarah
Bartley
3
25
12

Becky
Archer
2
16
13

Sharon
Freeman
2
18
14

Jo
Shakespear
2
21
15

Georgina
King
1
4
16

Kellie
Ross
1
5
17

Alex
Tomlinson
1
5
18

Louise
Upton
1
7
19

Elaine
Steele
1
8
20

Kathryn
Pound
1
11
MENS FINAL TABLE
Pos.
Runner
Races
Pts.
1

Jamie
Astley
5
6
2

Stephen
Richardson
5
6
3

Ross
Bennett
5
10
4

James
Stevens
5
25
5

Paul
Dolman
5
27
6

Andrew
Foulds
5
27
7

James
Kelly
5
31
8

Alan
Percival
5
39
9

Marc
Essex
5
47
10

Michael
Richards
5
49
11

Jake
Richardson
5
63
12

Nick
Connor
4
39
13

Ian
Porter
4
65
14

Wilfried
Lefranc
3
13
15

Lewis
O'Grady
3
24
16

John
Sheil
3
35
17

Paul
Dean
3
42
18

Robert
Humber
3
42
19

Paul
Williams
3
42
20

Aaron
Burchell
2
7
21

Julian
Fowkes
2
25
22

Giovanni
Micco
2
28
23

Clive
Smith
2
28
24

Robert
Freeman
2
29
25

James
Upton
1
2
26

Ewan
Mitchell
1
3
27

Callum
Woodward
1
3
28

Daniel
Foley
1
4
29

Malcolm
Gatenby
1
4
30

Doug
Jackson
1
4
31

Richard
Evans
1
5
32

Ian
Rainbow
1
6
33

Phil
Scope
1
9
34

Rob
Pritchard
1
10
35

Al
Whyte
1
13
36

William
Gagie
1
14
37

Adrian
Snape
1
16
38

Doug
Whitlam
1
18