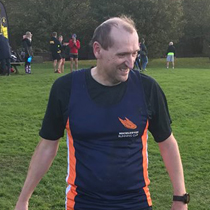 ALAN'S STORY
The story I am about to tell centres on the aftermath of encephalitis and how it effected my wife, Celia, and I. How I tried to do my best for her, to try and keep some sense of normality as we went through our lives, following her initial period of illness.
I do not say that I am right or wrong, but I do say that I did, at that time, what I thought was right.
To put some perspective on things I would like to fill in a little bit of background into the state of our lives just prior to her being ill.
It was Christmas 1998, and a time of year that should have been a generally happy one, after all who can't be happy at Christmas? For my wife and I it was going to a good one as she was entering the final few weeks of her pregnancy.
It was soon after this that the nightmare started. My wife started to spend longer and longer in bed. Now I thought that she was very tired. After all she was the best part of 37 weeks pregnant so this was nothing really unexpected.
What was different thou, was she then started to spend longer and longer up at night time. It was almost as if her clock had moved forward/backwards by 12 hours.
Over the next few days her behaviour seems to become stranger – not dangerous, but more uncertain about things. Ask her about dinner – it was all up to me as to what we were going to have, or she would say a sandwich all the time.
So the New Year arrived, and with it I had to return to work. The behaviour of my wife had not altered, it was still different, not usual and all this time the worry in me was increasing as to what was going on? I contacted one of the community midwives who had over seen my wife's pregnancy to go and visit her, to have their input into her state of mind.
To read more... click here
To donate please click here