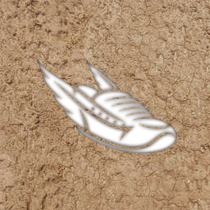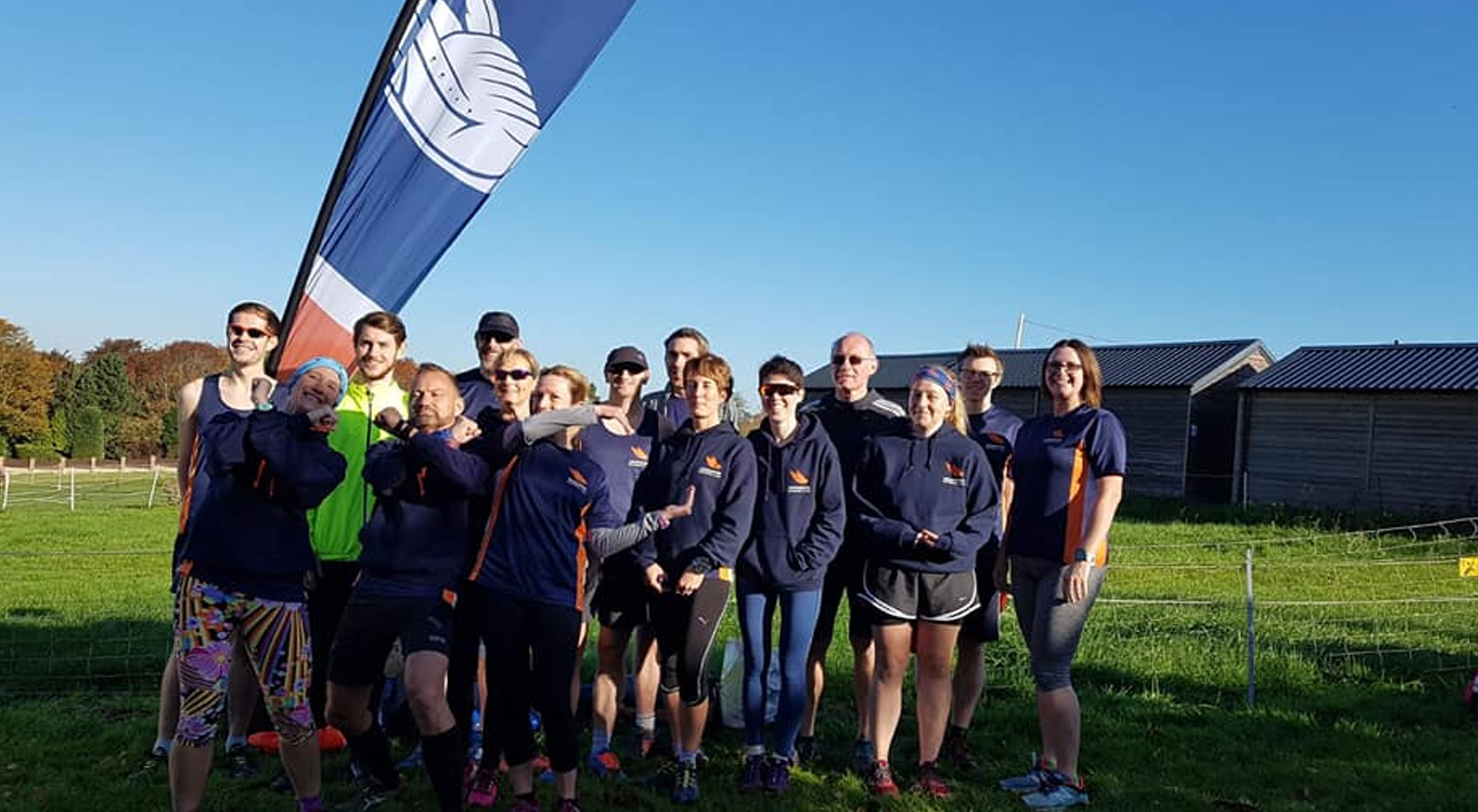 Derby Runner Cross Country
(DRXC)Race 1: race report
A fine clear morning greeted many of the members at Anslow for the first race in the DRXC.
Some of us met, the old 'base' and then ventured onto the race base and met up with others.
At this stage for Vicky & I, it is a waiting game looking about to see who is here and ready to run, hoping we have enough to make up the numbers for the team (8 for the men and 4 for the ladies).
As we waited., more and more turned up – showing what this club is about – just going out for a run!
Not only did we have members ready to run, but also a few others who supported us all on (along with a few kids)!
This is a lovely course, with a few short sharp hills, areas where it is flat allowing some good running and of course the in famous 'water hazard' – more on that later!
It was a small lop, followed by 2 large loops making the distance about 5.3 miles, but the weather was near ideal.
The start area was tight, and with many more clubs and runners in this years series, it was a slow start as we headed off down the hill, then looped into the water hazard, then onto the 1st of the main laps, down a hill, up a hill, round corners, and another hill (up and down) before meeting the tree trunk – yes we had to jump over a tree trunk, and onto the water 2nd time round.
Rinse and repeat the loop before going up the hill we started down at the start and onto the finish.
Last year we only had about 100 runners from about 7 clubs, this year the number was more like 200 runners from about 10+ clubs, making the event more competitive and fun.
Our members did themselves really proud, against some really good runners from Derwent, Hatton Darts, South Derbyshire and Lichfield.
First home for MRC was Dan – who the previous day was part of a 12hour indoor rowing event (along with James K), who came in 32nd, closely followed by Wilf (34) and Aaron on his return in 39th.
James S (59) Dougal (73) – who both ran marathons the previous week were ahead of me (75), with Jake R 86th and John Baltherwick making up the 8th and last counter in 93rd.
John joined us partly due to the XC races, so a big thank you to him for joining in with us so quickly!
The last 2 Men home where the 'Ian's' – R in 105, and P in 120, but position is not everything, it is very much the taking part and representing this little club of ours!
On the Ladies side, Emma maintained her good form finishing in 16th, with Vicky in 24th, Lucy in 31st (less than week post ankle injury – remarkable!) with Jacqui making up the 4th team member in 39th.
Tracey was 57th, Tina 61st and Kathryn in 74th.
Jamie A was marshalling on route (with his daughter) cheering us all on, and Matt (Tracey's husband) and kids, Rob H (and son) positioned at the water to cheer us through that bit.
So, did anyone face plant at the water hazard? Of course, they did, and in keeping with club traditions – it was me who fell and slipped at the water – got a good cheer thou :D.
This was a fab event, with good running, and yes a few of us did say it was hard work, but enjoyable in a way.
Tina summed it up best 'I just took it steady' – and is the best way to approach a XC – steady!
So, a big thank to all our members for running at the event – I have filled in the scores and past them onto Dave, so I will wait for the final ones and of course pass them.
Thanks to Jamie for marshalling, Matt & Rob for cheering us on (and the kids of course!).
As I mentioned Lucy ran a few days after her had fell at the TT, John joining in so quickly, and Ian R just cos he felt like it!
I have had the provisional results through and they are: Mixed Team – 7th, Men – 7th and Ladies – 5th. A really good start to the XC season.
We are a small club up against some big and well established clubs, so our performance is even more impressive.
Last year Vicky & I started this 'Runner of the Day' – where we would award this honour to someone who felt they deserved it – for whatever reason.
And this week, we thought it should go to both James S and Dougal for running in a XC a week after running a marathon – well done guys!
the next race...
The next race is on the 11th Nov (2 weeks away!), at Foremark reservoir, Repton Road, Ticknall – parking at the Main Visitor Car Park.
Cost is provisionally £4 again, but you will need another £2.30 for the carp park.
Please note, race will start at just after 11am to allow us to show our respect to the those who fought in the various wars and especially the 1st WW – especially as it is the 100th Anniversary of Armistice. I'll post more details on Facebook again when I have them about car sharing etc.
So, why not join us at this (and other XC races), it really is good fun, pulling together, cheering everyone over the line. This is definitely what our club is about!
If you have any questions, please do ask Vicky (Ladies Capt) or myself!