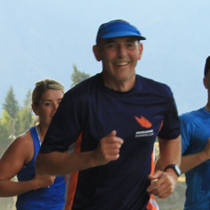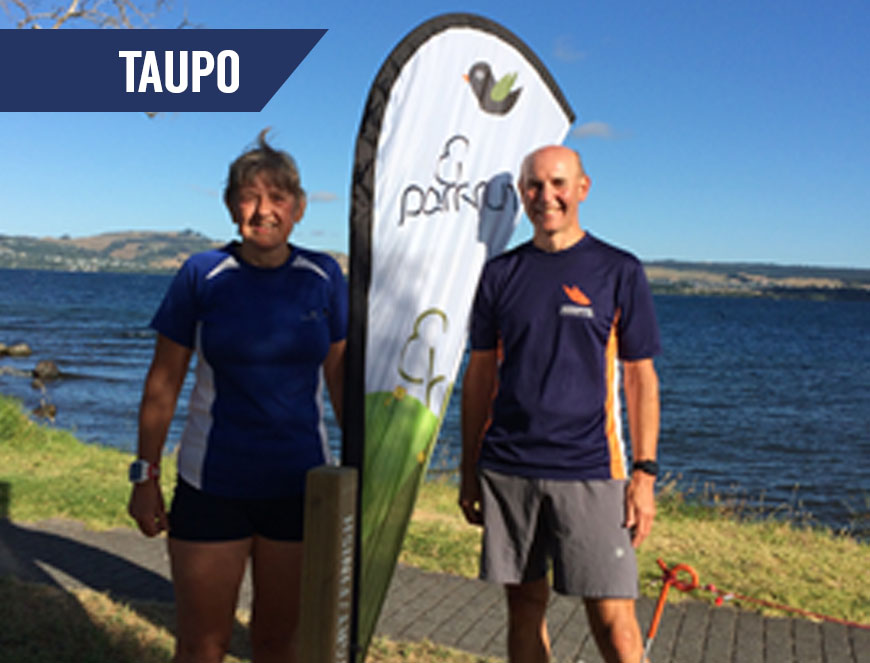 Antipodean Parkruns
Earlier this year we spent a few weeks 'down under', firstly in New Zealand and then over to South East Australia. Parkrun tourism was not the purpose of the trip, but as Saturday approached the location of Parkruns and our plans were checked and if possible made to coincide. It would have seemed rude to have travelled so far and not supported the local runs!
The first suitable Saturday location was Wanaka, South Island, New Zealand. The route was described as being along the shore of Lake Wanaka, a straight out and back course. We got a little suspicious when we found the start and finish were situated in a park alongside the lake but about 20m higher than lake level, leading to an uphill finish … why? The drop down to lake level was followed by a good trail alongside the lake with magnificent views towards Mount Aspiring National Park. The thought of the final climb to the finish kept a check on the speed. The final climb did not disappoint.
The following Saturday we were in Queenstown and at the start of another parkrun. Queenstown claims to be the thrill centre of the world. It was one of the busiest towns we visited. In the intervening week we had been down to Fiordland and walked the Kepler Trial, the bustle of Queenstown was a contrast to the isolation of Fiordland. Whilst milling around at the start someone asked 'Is that the Mickleover in Derby?' (Guess what I was wearing!) There was a Sinfin Runner on the start line and his usual run was Markeaton! They get a lot of tourists in Queenstown, so much so that at the start they asked, "Are there any locals here"! The route started up a loop that went away from the lake and uphill, before doing a second loop twice, finishing along the shore. At least there was no climb at the end this time.
A week later and we were on North Island at Taupo. At last a lakeside run that started, finished and stayed at lake level, horizontal bliss! It was an out and back run with Ngauruhoe (Mount Doom in the Lord or the Rings film) as a backdrop. A nice touch on this run is that there are permanent kilometer posts. Apparently these were provided by the local council. I got my highest (lowest?) ever parkrun finish, collecting token number 7 (there were only 50 running), I doubt I will ever collect one that low again.
One of the great things about all these lakeside parkruns, and being the middle of summer, was the presence of a lake to swim in after running, all with great mountain scenery. What a great way to start Saturday!
A week on and we only had a few days left in New Zealand. We were just north of Auckland, and there was a run close by, Millwater Parkrun.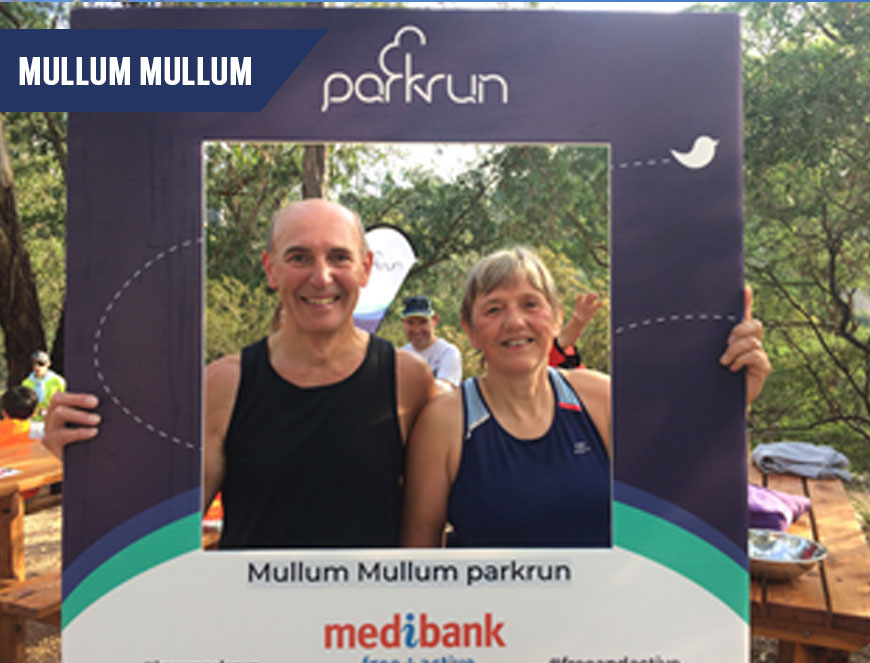 This was the biggest run we did with 202 runners. It was very much a 'locals' run with many families and lots of fast children. The route was an out and back, starting in a park and then following paths down to, and along an estuary. At least there was an uphill about 500 m before the finish so it was back to usual New Zealand standard of throwing in a few hills.
Over in Australia and we only made one Parkrun. We were staying in the outskirts of Melbourne the local run was at Mullum Mullum (so good it is named twice). The first problem was getting there, we had no transport and it was not easy to get to. So Janet had the idea of posting a note on the run's facebook page. Within minutes we were fixed up. It turned out a regular runner/volunteer lived opposite where we were staying! The bit we had been waiting for was at the start. "Any tourists?" they asked. "Yes" we said "we're from a town just outside Melbourne ….. England!" We were a little surprised that quite a few people did not know (realise) there was a place called Melbourne in England. The run was great, it was alongside a creek that was in amongst dual carriageways and flyovers, but on the run you were completely unaware of the urban setting. At the end we talked to a lady who was from Littleover, she had left as a child about 60 years ago but still recognised a lot of the street names.
So in total we did five Antipodean Parkruns. In New Zealand and Australia they really 'get' Parkruns, they were all really friendly, welcoming and keen to meet the tourists running their events. Parkruns weren't the objective of the trip but they certainly added to making it a memorable one. I'd certainly recommend checking were you are on Saturday morning along with the Parkrun map. Oh and in the Antipodes they start at 8:00 am in the summer, don't be late!