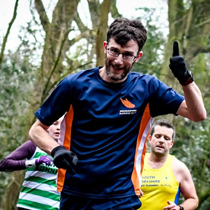 Chair Update
Marathon season is certainly in full swing. James Upton, our resident running masochist, tackled the Slaithwaite Marathon whose elevation gain looked closer to the alps than something a marathon had any right to be run along.
As you read this Myself and Ewan will have, all being well, completed the Barcelona Marathon in what I'm sure will be world record times.
If the Mickleover Running Club Strava page is anything to go by training for London and Manchester marathons is going fantastic with longest run records being broken every week.
Nic an Becky's Saturday Marathon Running Group has been a great success in keeping the Marathon training on track.