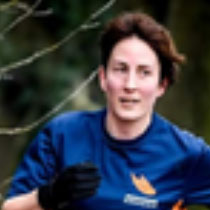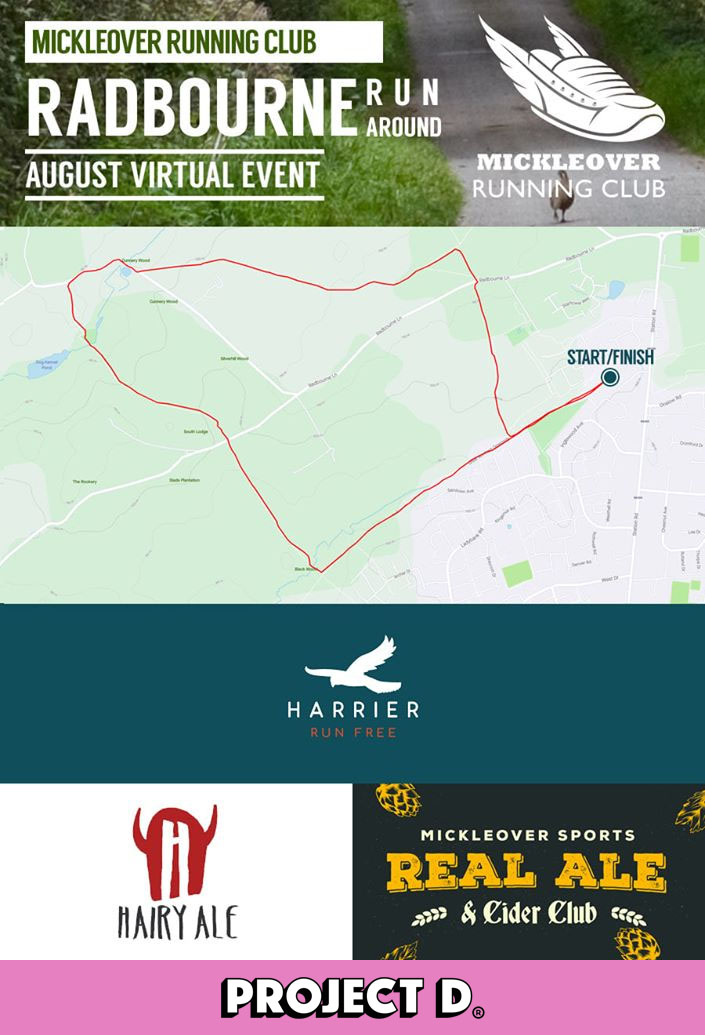 Radbourne Run Around
August has arrived and with it brings a very exciting new MRC challenge.
Thanks to Rob Humber and the hard work he has put into procuring prizes for our Summer Challenges, Kate from Harrier Run Free (a Derbyshire based company providing trail running kit) has donated the phenomenal first prize of a Trail Running Beginner's Bundle worth £79.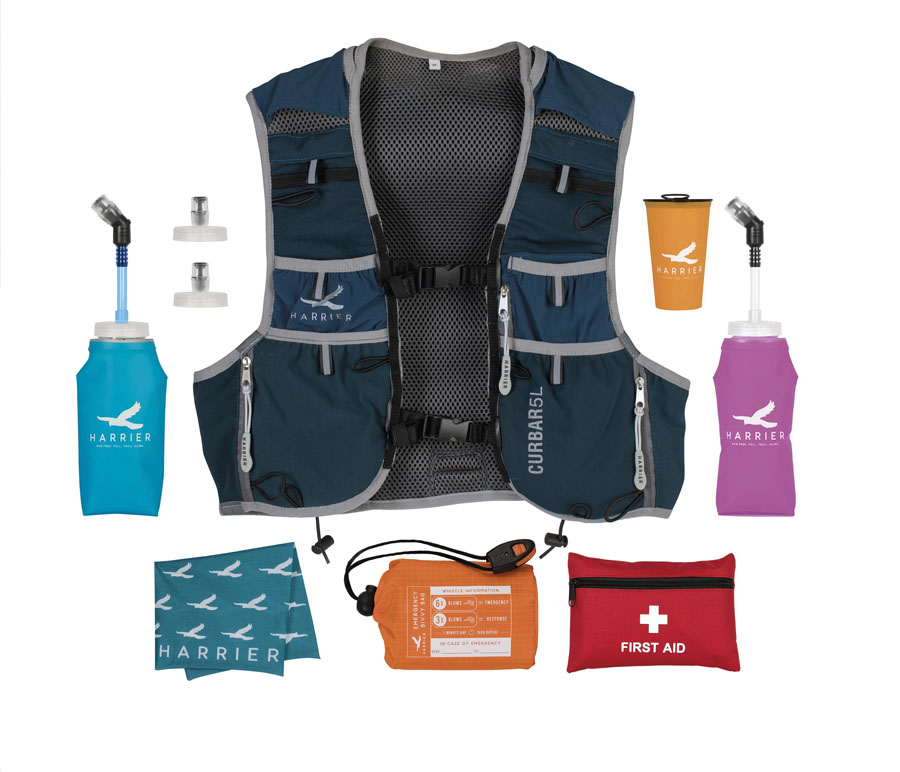 This comprises of:
A harrier run vest (running rucsac for carrying water bottles etc)
2 soft flasks
2 long straws
Mini first aid kit
Emergency survival bag
Cold eco cup
Tube scarf
We also have prizes of an 8 pint voucher for the Mickleover Sports Real Ale and Cider Club, 4 Project D Doughnuts and also Hairy Helmet Ale.
I'm sure that you will agree, these are outstanding prizes and are probably keen to know what you need to do to be in with a chance of winning!
So, as this is a trail running prize the challenge is to run a short trail run of 3.75miles around Radbourne and you will be entered into the draw.
The route can be found as a Strava segment entitled "Radbourne Run Around" run by myself (Vicky S) on 31st July.
It starts and finishes at the end gate of the Sustrans track near the old station and is a combination of track/trail and a short road section.
It is very suitable for anyone new to running on trails.
Many of you will be familiar with this route and the paths are well trodden/easy to find. A written description of the route can be found under Events on the MRC website if needed.
If you are uncertain about the navigation contact myself or Rob CH and we can organise a small group run.
The challenge will run until the end of August and you need to have recorded the segment of Strava to be entered into the draw.
Good luck everyone!
"Radbourne Run Around" Route Description
PLEASE TAKE CARE WHEN CROSSING ROADS AND ON THE SHORT STRETCH ON ROAD AS THERE IS NO PAVEMENT
The route starts at the gate at the Station road end of the Sustrans track next to the old station
Head out along the track for just over 1/4 mile before taking the steps on the right hand side up towards Hackwood Farm (photo 1)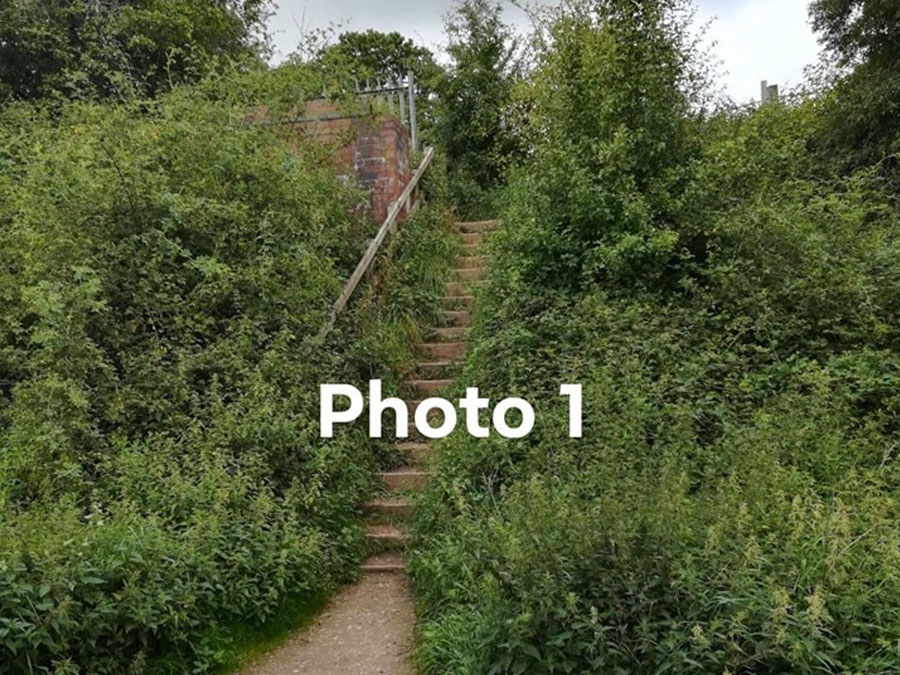 Follow the path straight ahead towards Radbourne Lane. Halfway along this path you will see a stile where the original route goes, this is very overgrown so keep to the left hand side of the hedge at this point. Once at Radbourne Lane cross the road and go over the stile into the opposite field
The footpath goes along the right hand side of the field (as signposted). Just before you reach the top end of the field you will see a footbridge on the right DO NOT CROSS, instead head left towards a stile in the opposite hedge and cross into the next field
Continue along the footpath across 2 large fields, for part of the route following the line of the telegraph poles. Shortly after crossing into the 3rd field, after the Silverhill Farm buildings, the path moves diagonally to the left away from the telegraph poles and over a stile in the hedge next to a lone tree (photo 2)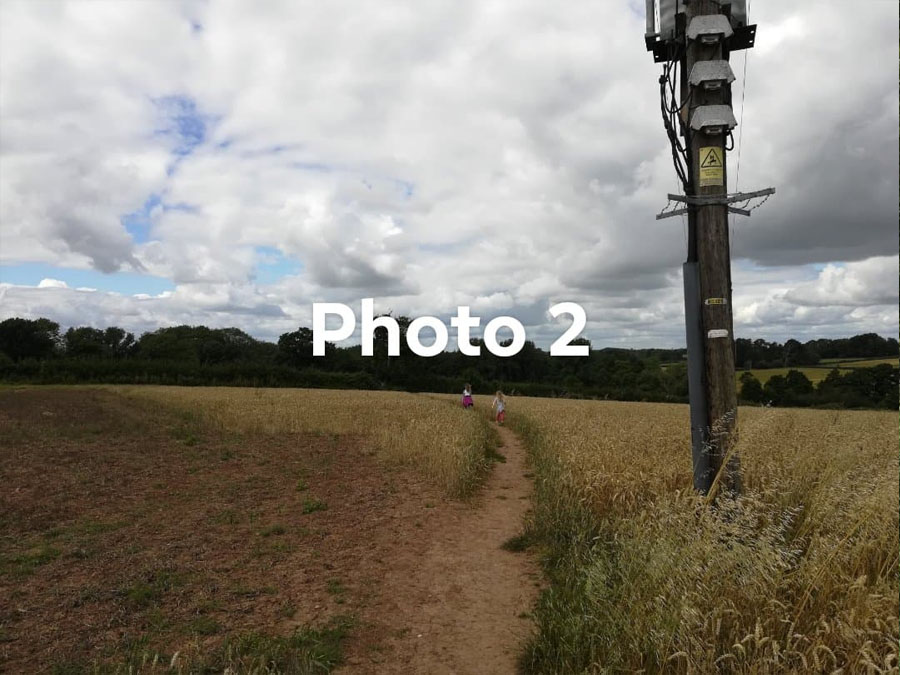 Cross this next field diagonally to the lower right corner and a gate onto the lane (photo 3)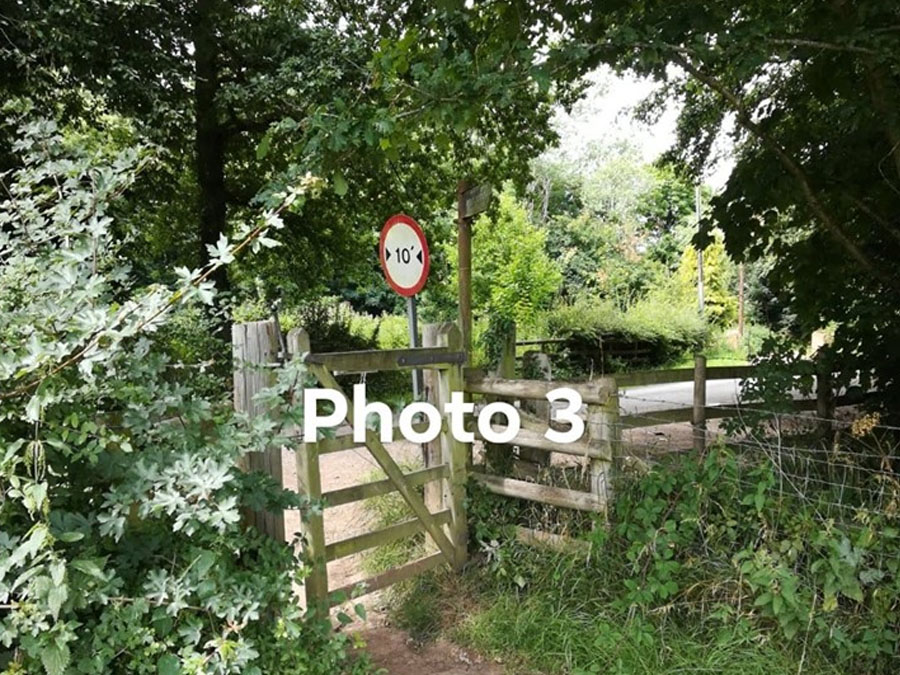 Follow the lane to the right past the pond until you reach Radbourne village (CARE, NO PAVEMENT) where you turn left down School Lane (photo 4)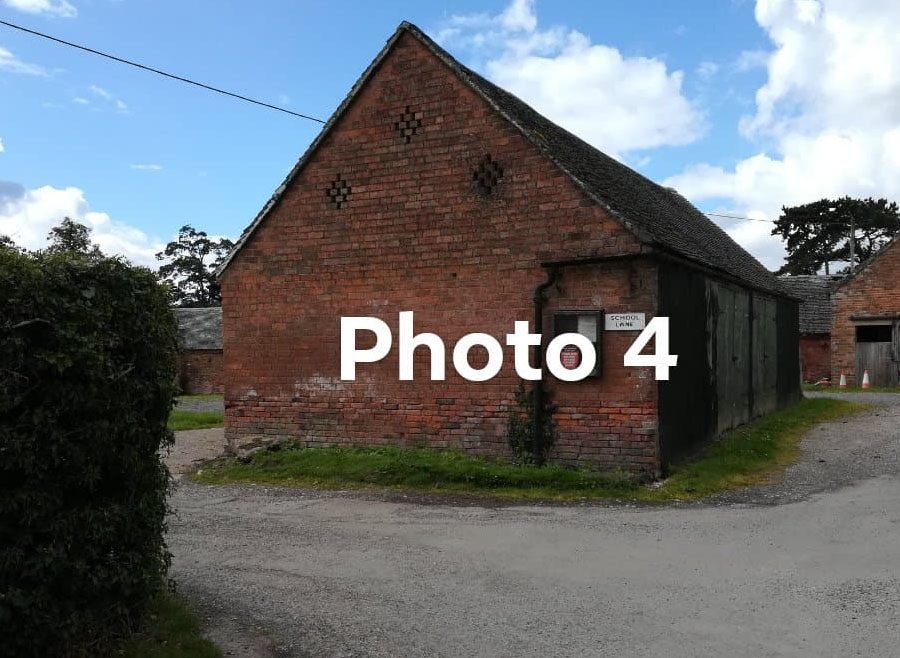 Follow the tarmac track, which bears slightly to the right, down to the church yard gate. Go into the churchyard then exit to the right through the kissing gate and then immediately turn left through 2 farm gates
The broad grass track continues uphill near Radbourne Hall, halfway up the track a finger post signs left (photo 5). Take this path over the brow of the hill and then down to a gate in the right hand lower corner of the field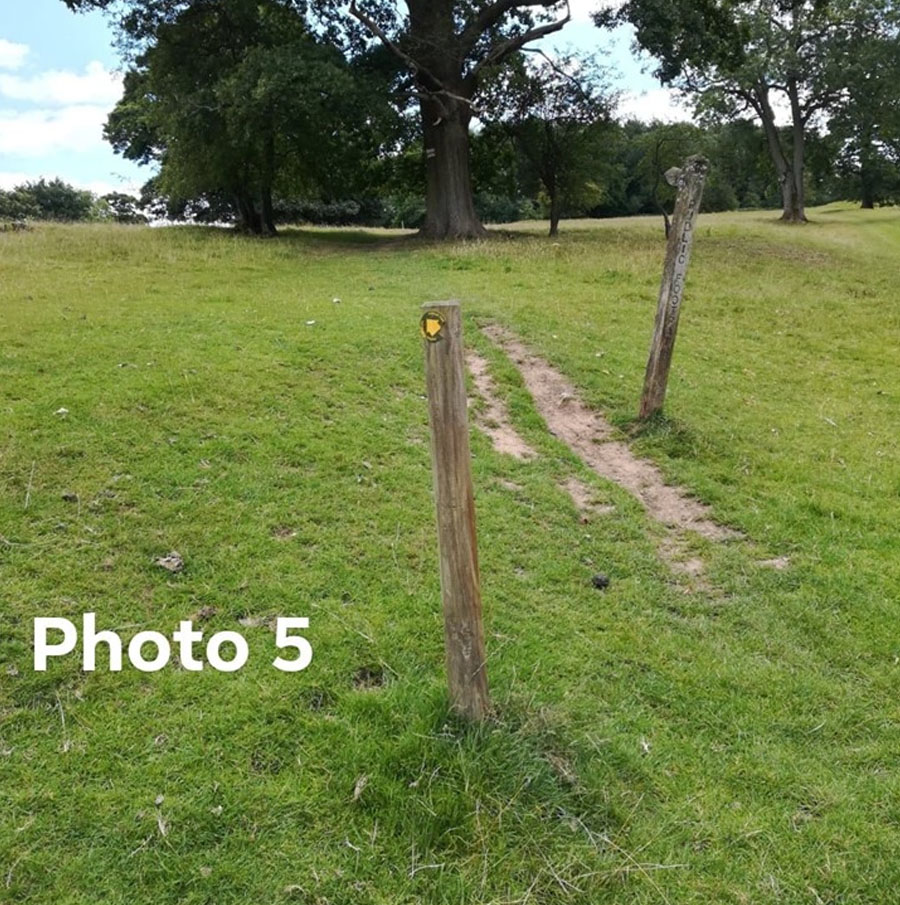 Cross a small footbridge into the woods and head back to Radbourne Lane, cross over the road and go through the gate
The footpath continues straight ahead over 4 fields, cross a stile into woodland (photo 6)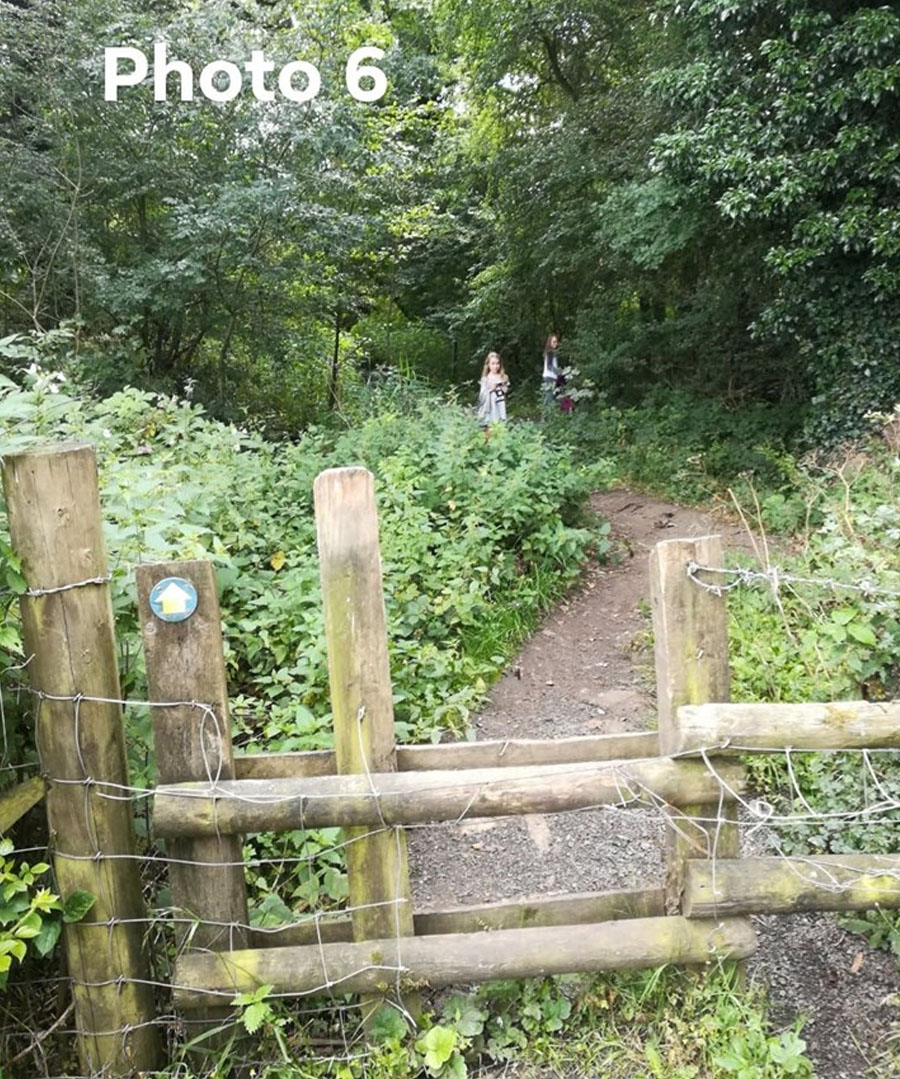 Once in the woods the path splits. Go straight ahead, then when the path splits take the right hand fork (this is less muddy ), cross the footbridge and get back onto the Sustrans track
Turn left and continue back to the start gate to finish