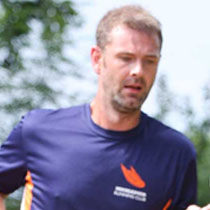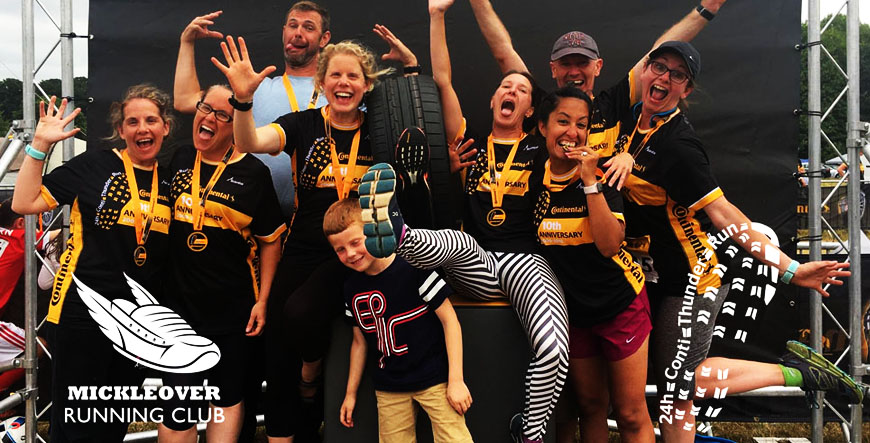 Thunder run and run and run
So, I've never done a relay race, let alone a 24 hour relay race with a bunch of people I barely know and most I've never met.
But my sister is the Chair of MRC, and roped me into joining the club earlier this year and whilst I probably run once a year with the club I wear the MRC t shirt proudly and cheer on fellow MRC runners whenever I am at an event.
So, I rocked up on the Saturday morning, as organised as ever - which means not all, with little training, barely any prep and not a lot of sleep and far too much wine the night before!
I'm feeling quite intimidated but very quickly was put at ease as everyone was so welcoming and friendly, including my sister ha ha ha.
The size of the event surprised me and it was a bit overwhelming to see the number of tents but there was a chilled out atmosphere – not what I expected – and actually in retrospect would have like to have gone a day before and socialised a bit to get to know people and the feel of the event.
The morning went by very quickly, had a bit of a yoga (organised session!) with my new yoga buddy John – who I have to say had a ridiculous amount of energy and passion at 11am!
Suddenly it was midday and the event was off!
I was in the team of eight, and my lap was going to be around 4pm (based on 1h ish laps) and I was feeling fine up to 3pm but then the nerves kick in as my first lap started bearing down.
Speaking with John about his timings I assumed he would be looking at a 50min lap and he looked strong at the 2k marker so I went down to the start (transition area) early, thinking I had 10 mins to spare to take in the environment, faff with my watch etc and suddenly there was John!
I thought he was the quickest runner in the world!
I thought he was going to have a go at me for not being ready and in the transition area – little did I know 'Johnny Half Lap' he'd took a wrong turn and missed half of the route out!!!
So I set off without my strava turned on, my heart rate monitor wasn't ready and generally feeling discombobulated!
No one warned me about the immense hill on the first 1k so I ran all the way up it and then my legs went to jelly – so then I had to pretend I was running strong as I ran past the MRC based camp pitched at the 2k point.
It was VERY HOT and I did not enjoy it at all!
I finished comfortably in an hour and then the chilled out with two- beers, sort of looking forward to my next run at midnight.
So, my lack of preparation kicked in again – I had never ran with new head torch….I didn't realise it had at tilt function so mine was pointed to the sky not the floor the whole time!
Bit I loved loved loved running at night!
Glammed up thanks to Jacqui with flashy stuff and my lovely sis writing in neon 'I love Rick Ass (tley) on my calves.
I managed to get a few hours sleep and got up for my last run which wasn't too bad - the temp was ok and everyone in my team was either buzzing from the night runs or preparing for their final morning run.
I have to say the MRC 2 team looked half dead (but great effort guys!) and at that point I was glad I wasn't in a group less than 8.
I had a couple of more beers at 8am (because you can when you've been up half the night running you know…) and loved the last hurrah running over the finish line with everyone.
It was a great experience and I'll be there next year!
Either in a team of 8 or maybe solo -- the pain of three laps have disappeared quite quickly!!!
Thank you to everyone in the team.!!
the results
| Category | Name | Final Pos. | Laps (10km) | Time on course |
| --- | --- | --- | --- | --- |
| SOLO | Phil Scope | 4th | 16 | 24:14:08 |
| MIXED 8 | TEAM MRC 1 | 69th | 24 | 24:33:41 |
| MALE 5 | TEAM MRC 2 | 19th | 25 | 24:23:06 |